This photographic project was Awarded by YANNIS BEHRAKIS INTERNATIONAL PHOTOJOURNALISM AWARD 2022// Finalist
He has been exposed as finalist in the Festival Internacional de Fotografía sobre Derechos Humanos y Justicia Global in Barcelona, Spain for the Second Edition 2022 // II BCN-DH 2022
In recent years, girls and adolescents have become increasingly important in women's movements in Latin America and in the struggles for a dignified life free of violence. In Mexico, on more than one occasion, they have pushed the government and authorities to the wall.

Although the COVID-19 pandemic interrupted street protests for a few months in 2020, it did not stop them completely, and in the past year and until now, acts of rage, actions in memory of femicide victims (939 cases in the whole year 2020, according to official figures updated as of January 31, 2021) and demands against sexual violence in all its forms have taken place in Mexico City, Edomex, Chihuahua, Guanajuato, Guerrero, Puebla and Quintana Roo, to name a few entities.
Today, more than ever, she proudly wears the pink cross, symbolic of feminicide, to march in demonstrations against violence against women. Thus, we could also see how little girls take their own mothers to the demonstrations, while more and more teenagers and young girls join the "Bloque Negro" (radical feminist separatist activists). A new generation that from a young age has learned to live with macho violence and now feels a mission: to take to the streets with their "sisters" to express their anger and demand justice.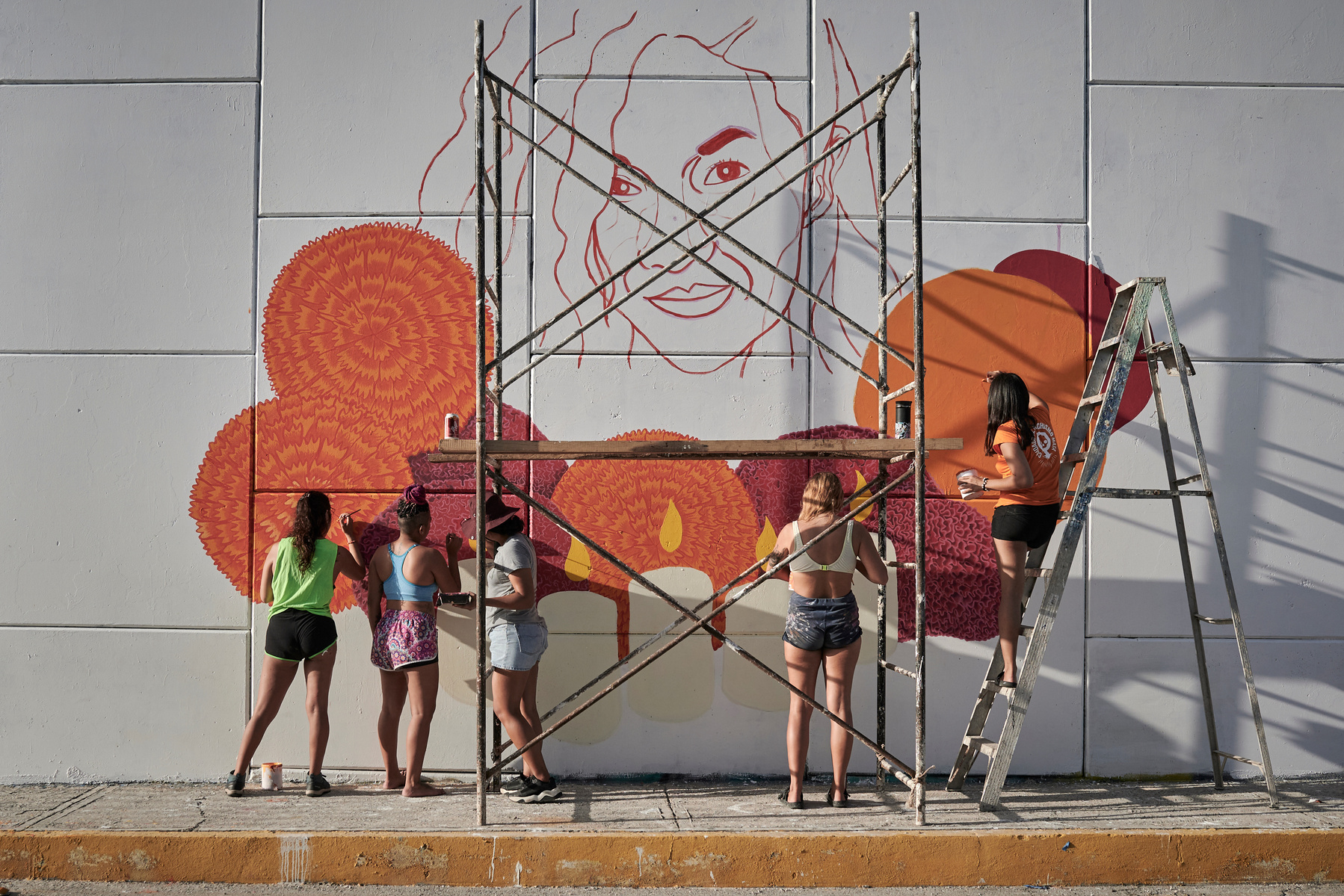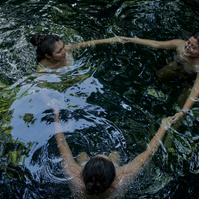 La rabia de las niñas is a work that emerged from a collective project built with the support of the National Geographic Society's Covid-19 Emergency Fund, with another fellow Mexican photojournalist, Lizbeth Hernandez, which was focused on the feminist struggles of Mexico in the midst of the pandemic. From there I decided to focus on the girls who were an integral part of the activists who walked in the streets against gender violence. To understand this series it is important to contextualize the real crisis of violence against women in Latin America and in this case in Mexico.
We are currently talking about more than 10 femicides a day and an almost systematic impunity in terms of gender violence, which has led teenage girls and young women to rebel against a misogynistic and murderous system. This series attempts to capture these moments of struggle that inspired me and continue to inspire many other girls.

Embodying these social phenomena has become for me a personal struggle in itself, centered on the essence of these women's struggle: fueled by love, empathy and the desire for justice.
II edición del Festival Internacional de Fotografía sobre Derechos Humanos y Justicia Global-